Barbecue Chicken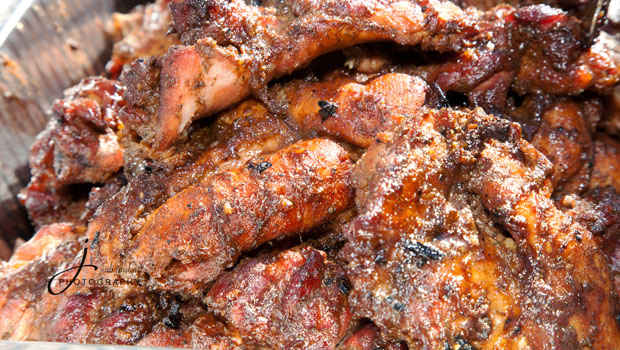 We make the finest barbecue in Southern California because it is our family business. Our special barbecue sauce recipe dates back to the 1940s, as it was given by Berkley's great grandmother. We use traditional methods and home-made flavors to give you the best barbecue in Orange County. You'll never find our barbecue chicken hard, but instead very juicy and tender.
A lot of readymade sauces are available in the market, but we believe in making everything from scratch and hence we make all our sauces in-house. We believe that the true flavors can be captured only by making everything ourselves. We are also involved in making the rub required for the chicken. You can be rest assured that with us you'll get everything made with painstaking efforts right from scratch, as our sauces and rubs can't be purchased from the market. Our sauce and other recipes are passed down from generation to generation and so no market sauce can have the same recipe or ingredients.
Our home-made flavors will give you the best Barbecue Chicken in Southern California
The main thing in making barbecue chicken is that you need to create a cool area for the chicken to cook. The cool area is made by pushing all the coal to one side of the grill and keeping the chicken on the side where there is no coal. Barbecue can't be made in a hurry, if you want to get the real flavors and we know this very well. We never hurry with our barbecue chicken, as we want you to relish it and recommend us to your friends and family.
We cater to all kinds of clients and our menu suits different budgets. We don't want to disappoint anyone and are here to give our customers the rich flavors of the South. Once you have tried our barbecue chicken, you are bound to come back for more. We never make barbecuing a hurried process despite the vast number of orders we get.